collective works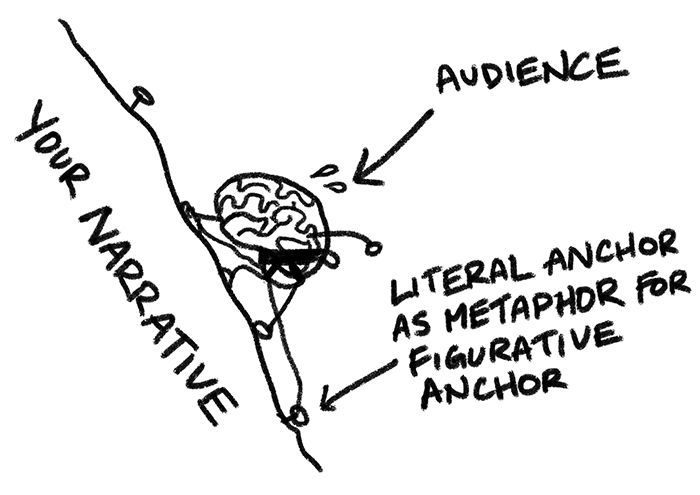 Lure Your Ideas Onto Paper: How To Make A Zine
A hands-on guided meditation/workshop on how to engagingly explain abstract/complex technical concepts, with tips for generating lots of ideas and creating memorable visuals (even if you don't like the way you draw). Taught at Let's Sketch Tech 2018.
by daiyi
tea-sippin alpine witch bashing computers, making nature journals, sketchnotes, and comic diaries \o/ previously a hitchhiking vagrant dirtbag, recently resettled in california (oakland!) and enjoying the local sun juice. fan of cold oceans, turkish coffee, farmer's markets, dark chocolate, and reducing complex systems into smiling blobs. will appreciate any doggo in the vicinity. twitter | website | instagram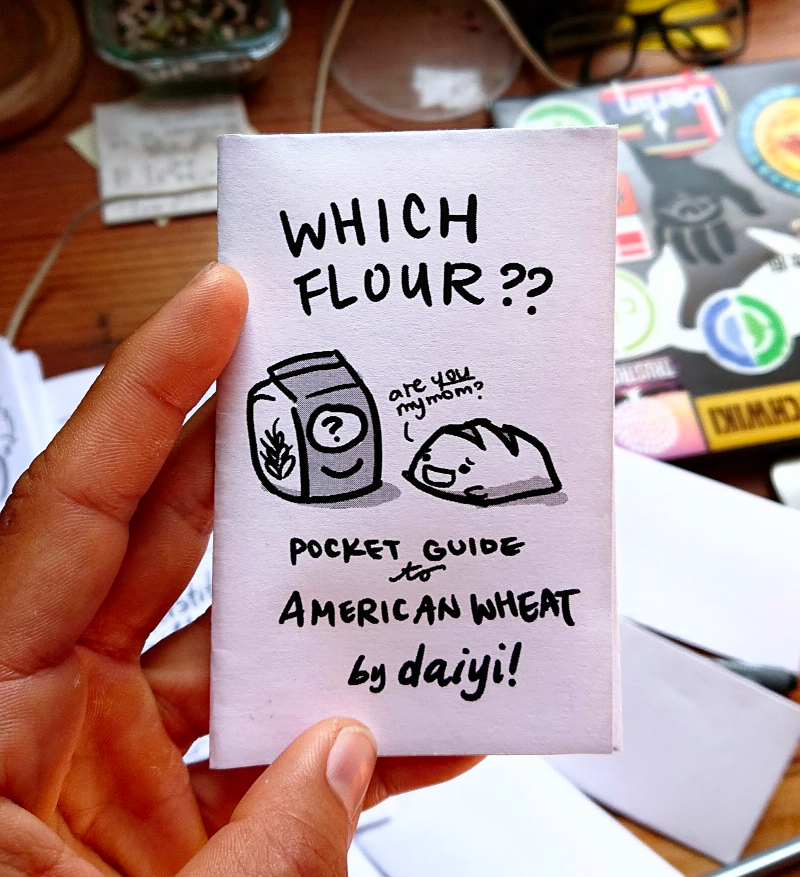 Which Flour??
Have you ever found yourself frozen with decision paralysis in the bread store or baking aisle? This zine will explain the basics and go further into grain anatomy than you ever need to know. (Also, wheat is...A FRUIT??)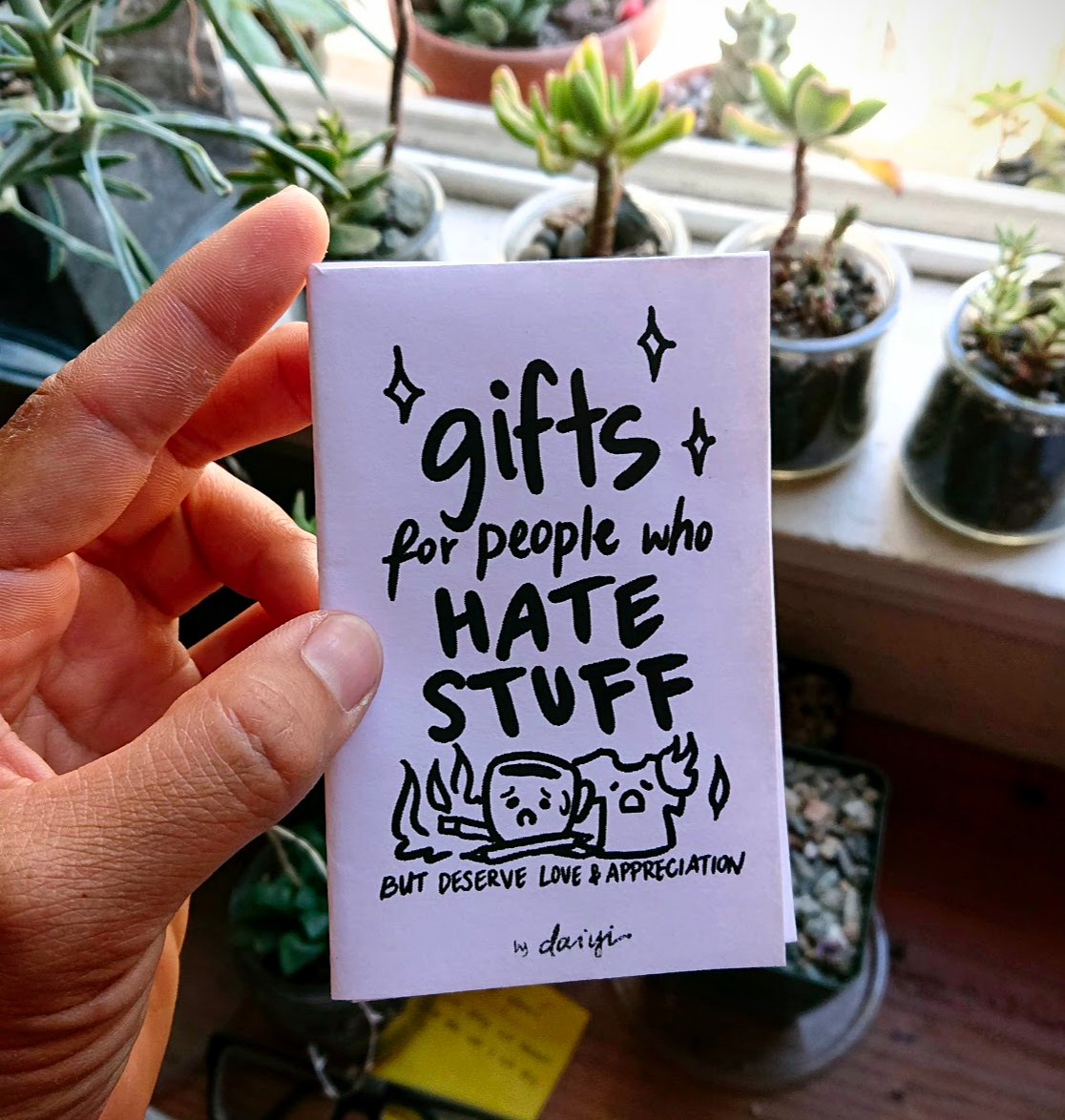 Gifts for People who Hate Stuff but Deserve Love & Appreciation
A short visual guide for those who were raised to equate affection & reward with materialism, but must interface with someone who considers physical objects a curse.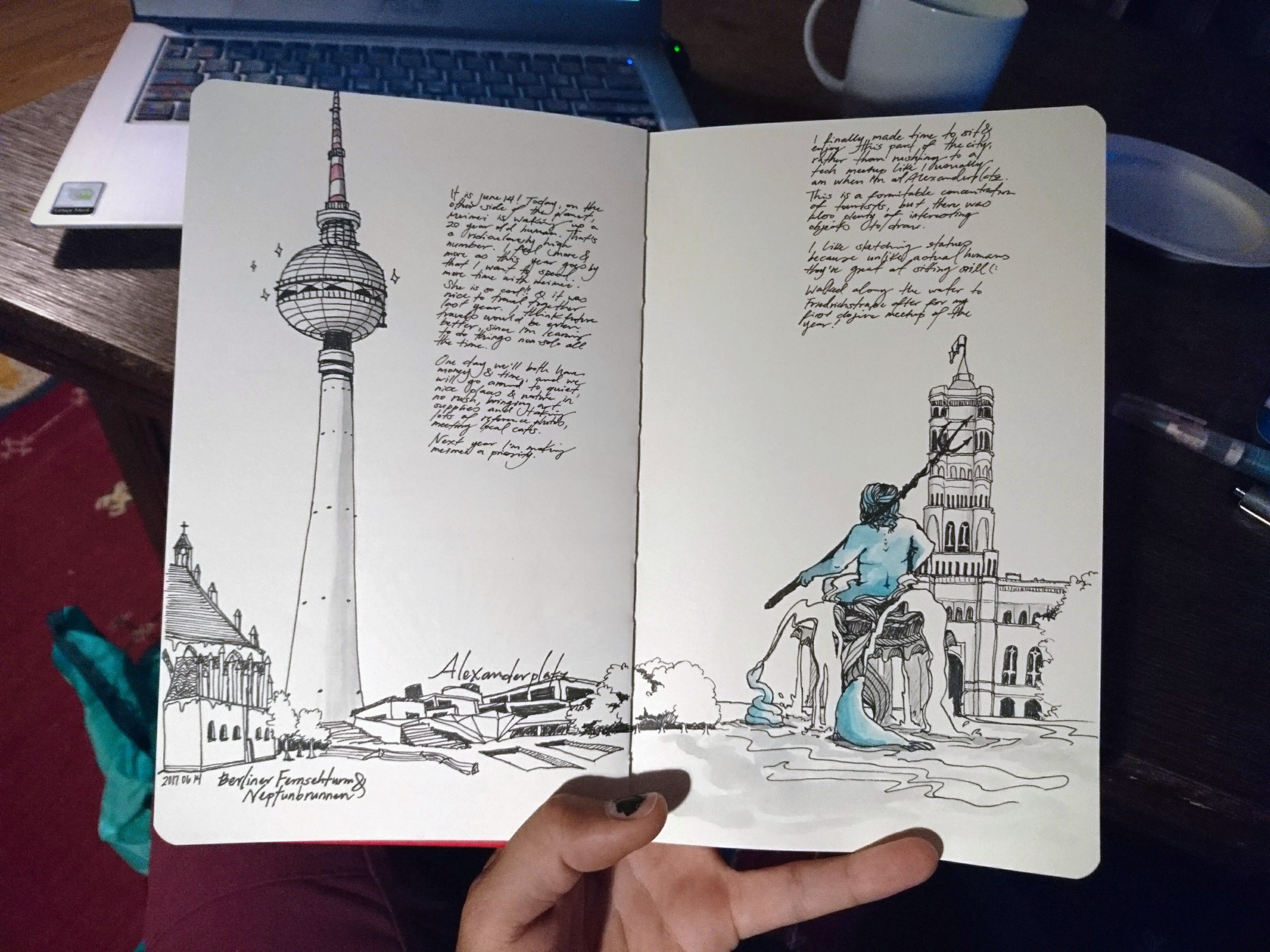 Sketchjournals of Berlin
daiyi and her bicycle live in Berlin for a few seasons as she goes swimming in many lakes, writes a lot of clojure, and wobbles around committing to a future trajectory.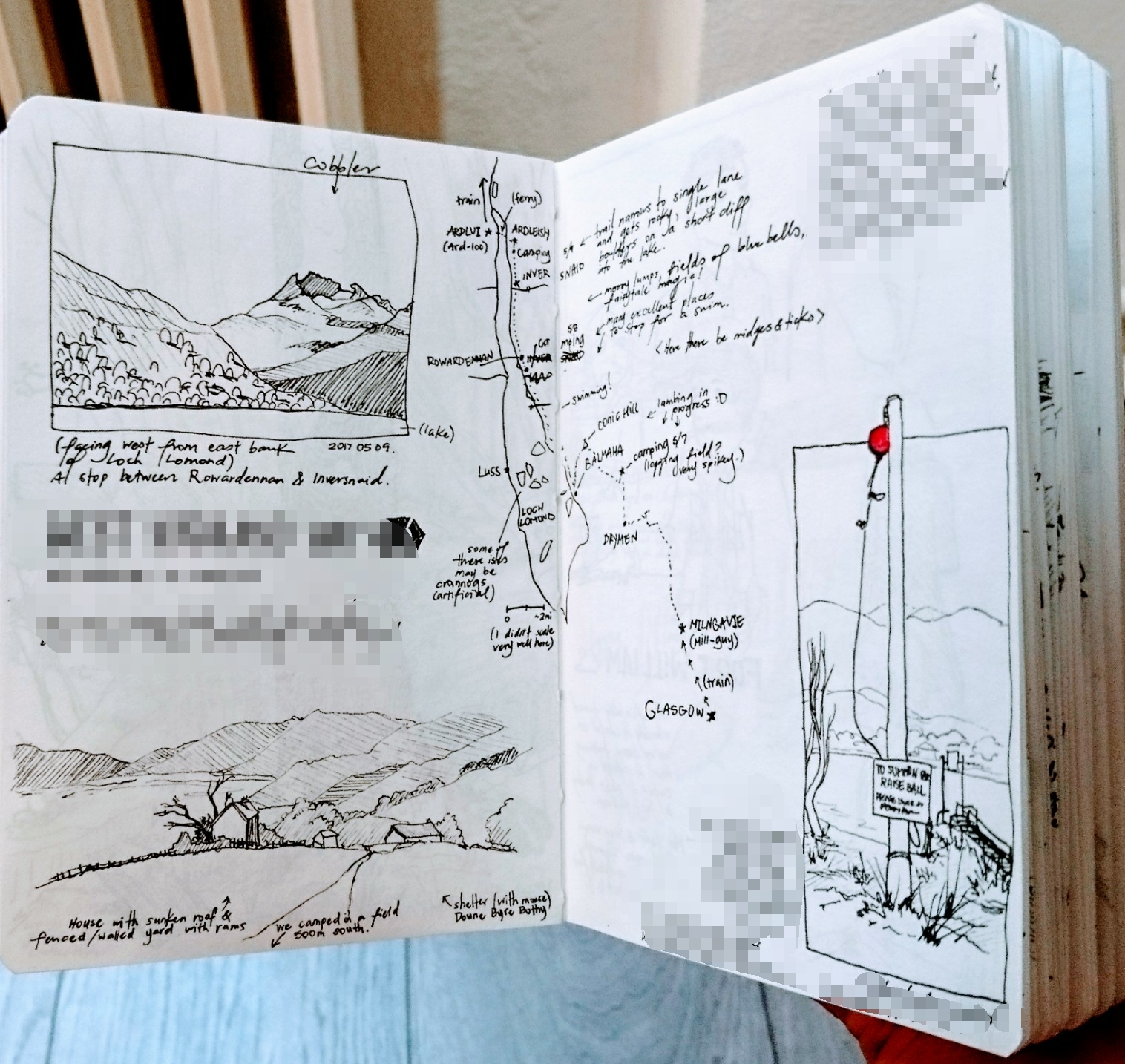 Sketchjournals of Scotland & Ireland
daiyi visits a good friend in Edinburough and learns about veterinary best practices, takes a train through desolate countryside, and walks a portion of the West Highland way in stunningly perfect and exceedingly rare good weather.
Graveyards and Coastlines: Sketchjournal excerpts from Hitchhiking the Balkans
daiyi spent a couple months hitchhiking alone with a 35 litre backpack and a sketchbook through former yogoslavia countries, sleeping by the side of the road, looking for people to climb with, being misidentified as Kazakhstani, lugging a kilo of local farmer's market tomatoes up to backcountry huts that are evidently sprinkled around the mountains and free to stay in.
Squash Gouache
A sample of daiyi's favourite gourds in gouache rendition and tips on how to eat them/recipes + personal taste notes \o/
Climbing Zines the series
daiyi gets excited about drawing knots and topos, the zine series \o/ Topics include: weird climber terminology/slang, types & styles of indoor & outdoor climbing, my favourite places to climb and a notes on their geography, how to read climbing topos, climbing knots!!
by rfong
an eldritch wordmancer and gremlin who once covered every kitchen cabinet in pictographic signage after being consumed by vinyl cutter power. derives incomparable satisfaction from handmaking A8 notebooks. weaknesses: bread, hilltops, cognitive deconstruction, and things that are the wrong size yet entirely functional. website | instagram | patreon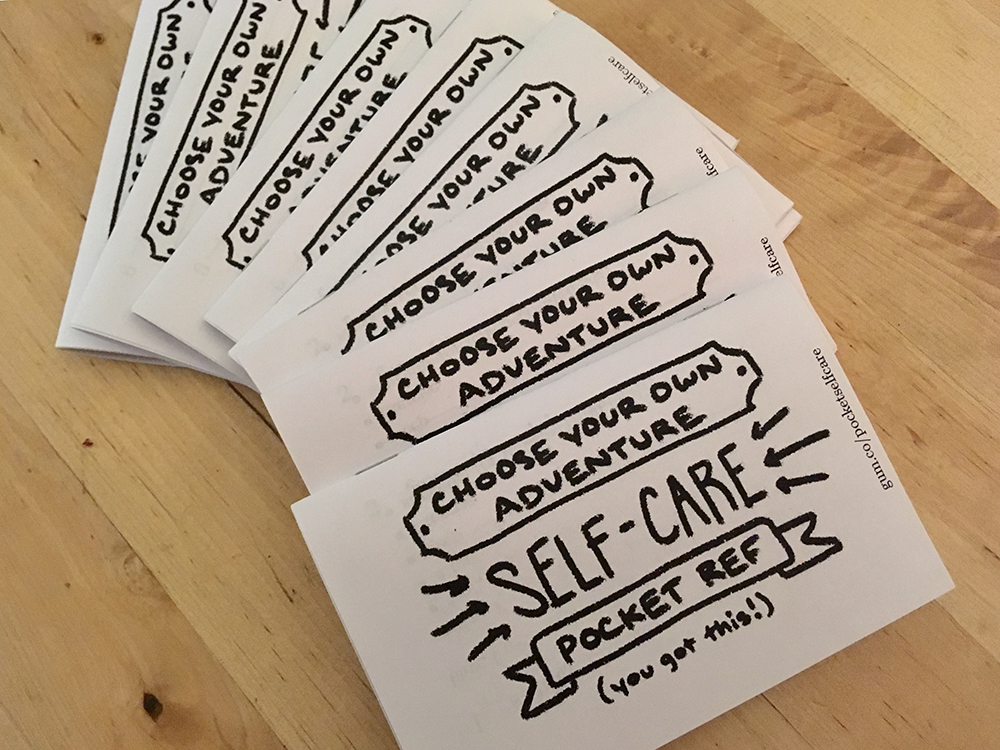 Pocket Self-Care (Choose Your Own Adventure!)
A choose-your-own-adventure self-care pocket booklet. Prompts to fill in with your favorite things and stick in your pocket so you can quickly dig your way back to life when you're feeling down.
Now stocked at Silver Sprocket's physical store in SF!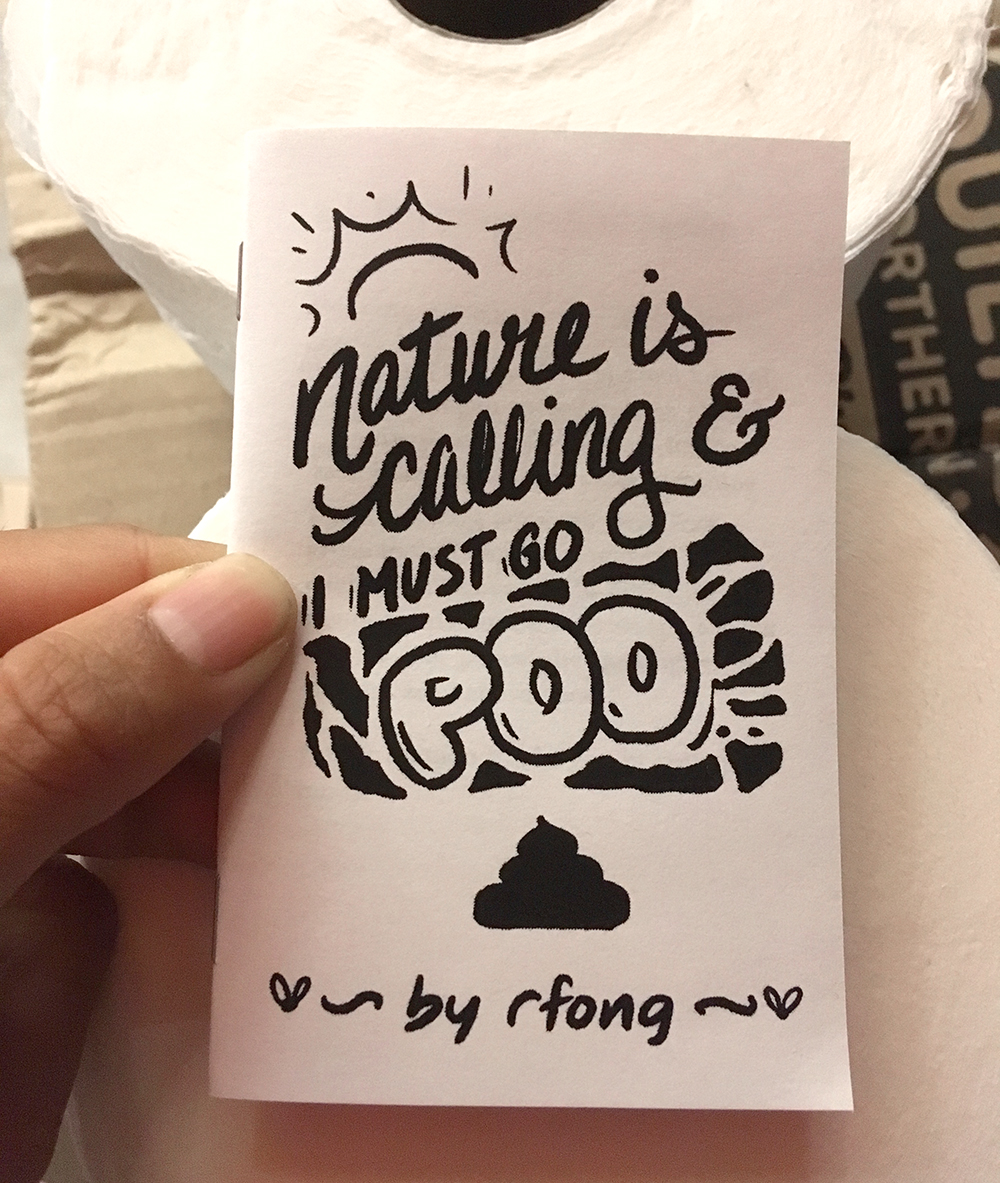 Nature Is Calling And I Must Go Poo
Outdoors bathroom tips and tricks for wilderness late bloomers, people with female anatomies, or anyone who's stressed about the thought of doing their business in the backcountry.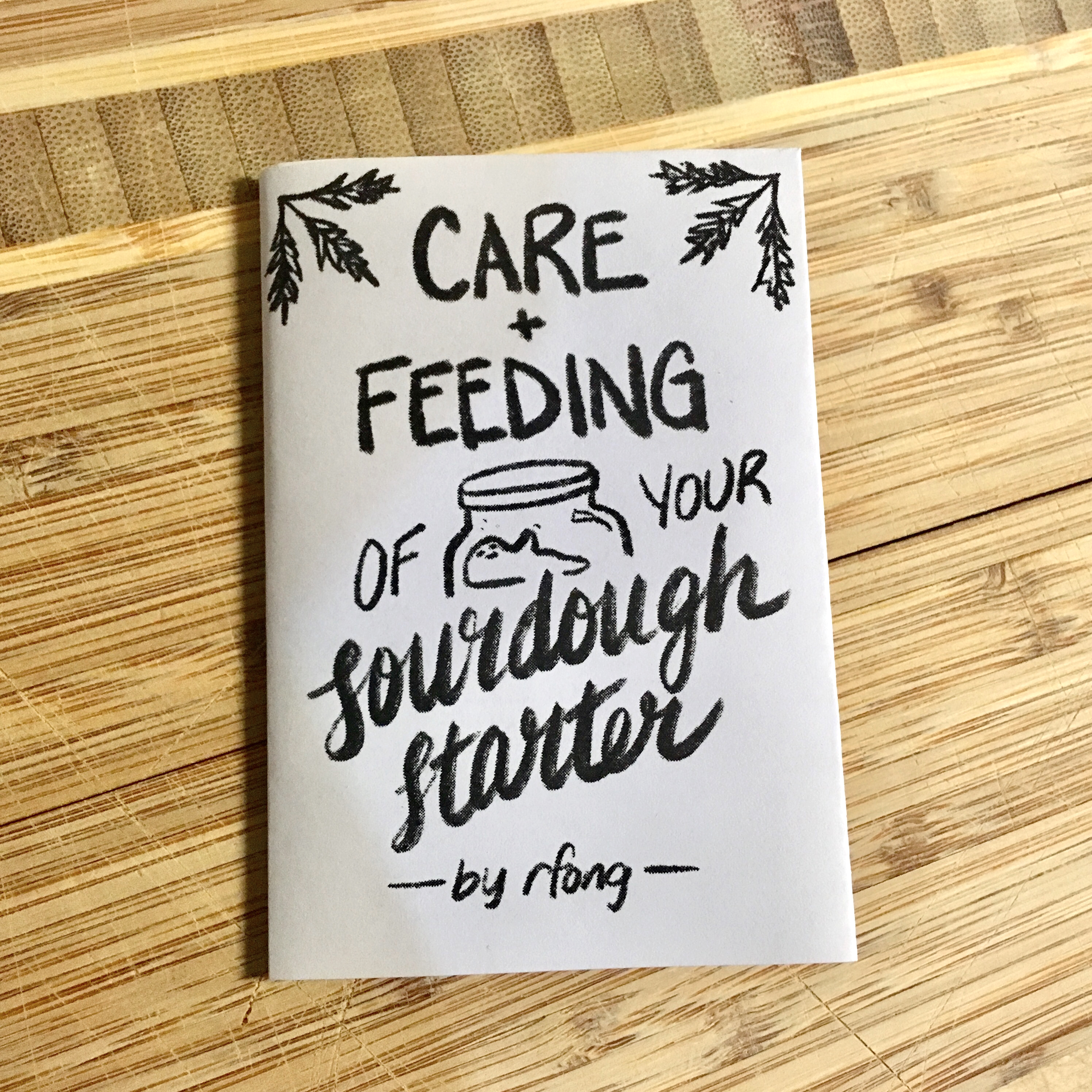 Care and Feeding of your Sourdough Starter
Tame the beast of wild yeast and embark boldly into the sourdough realms!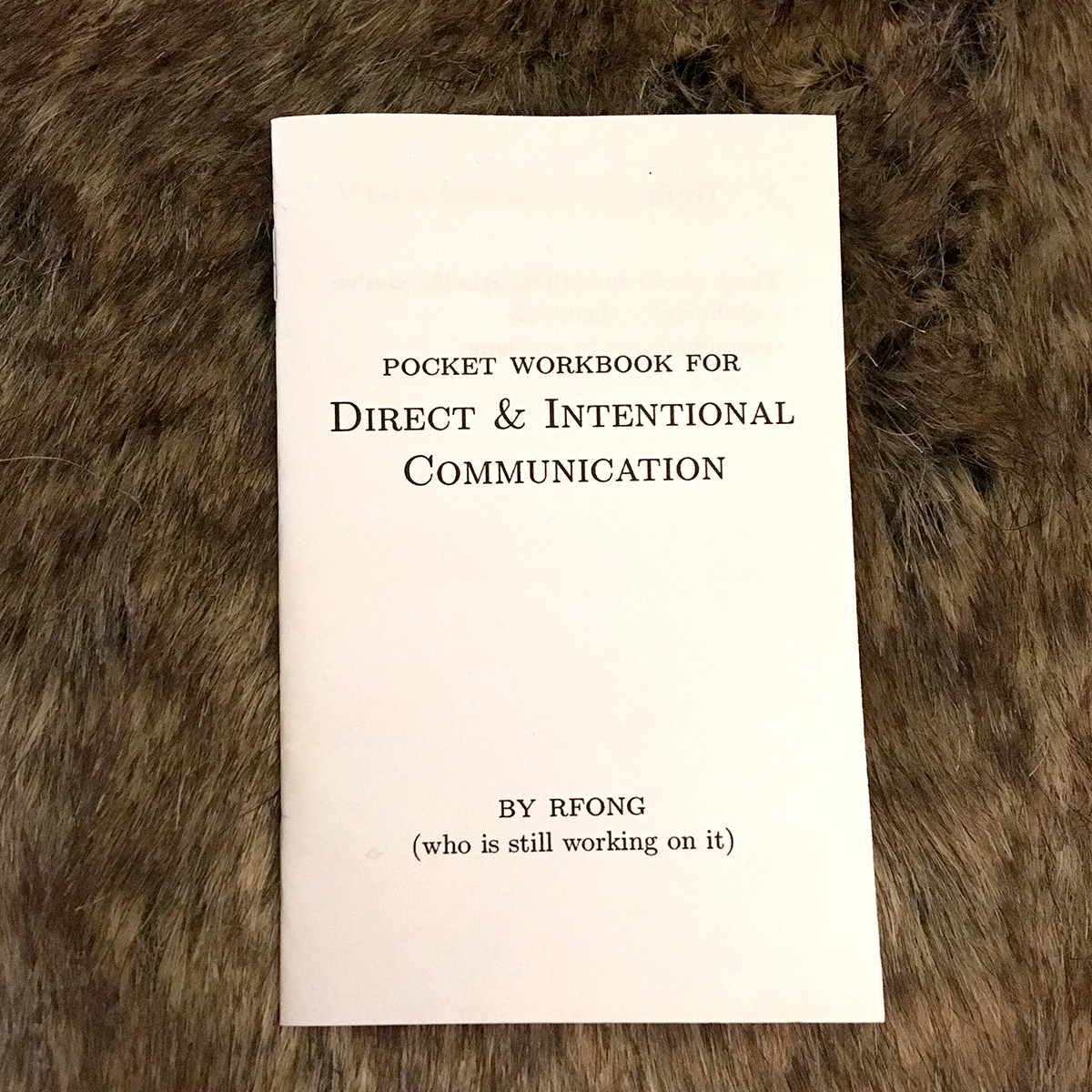 Direct & Intentional Communication Workbook
A pocket-sized workbook for understanding and communicating your wants and needs, which is often trickier than it sounds.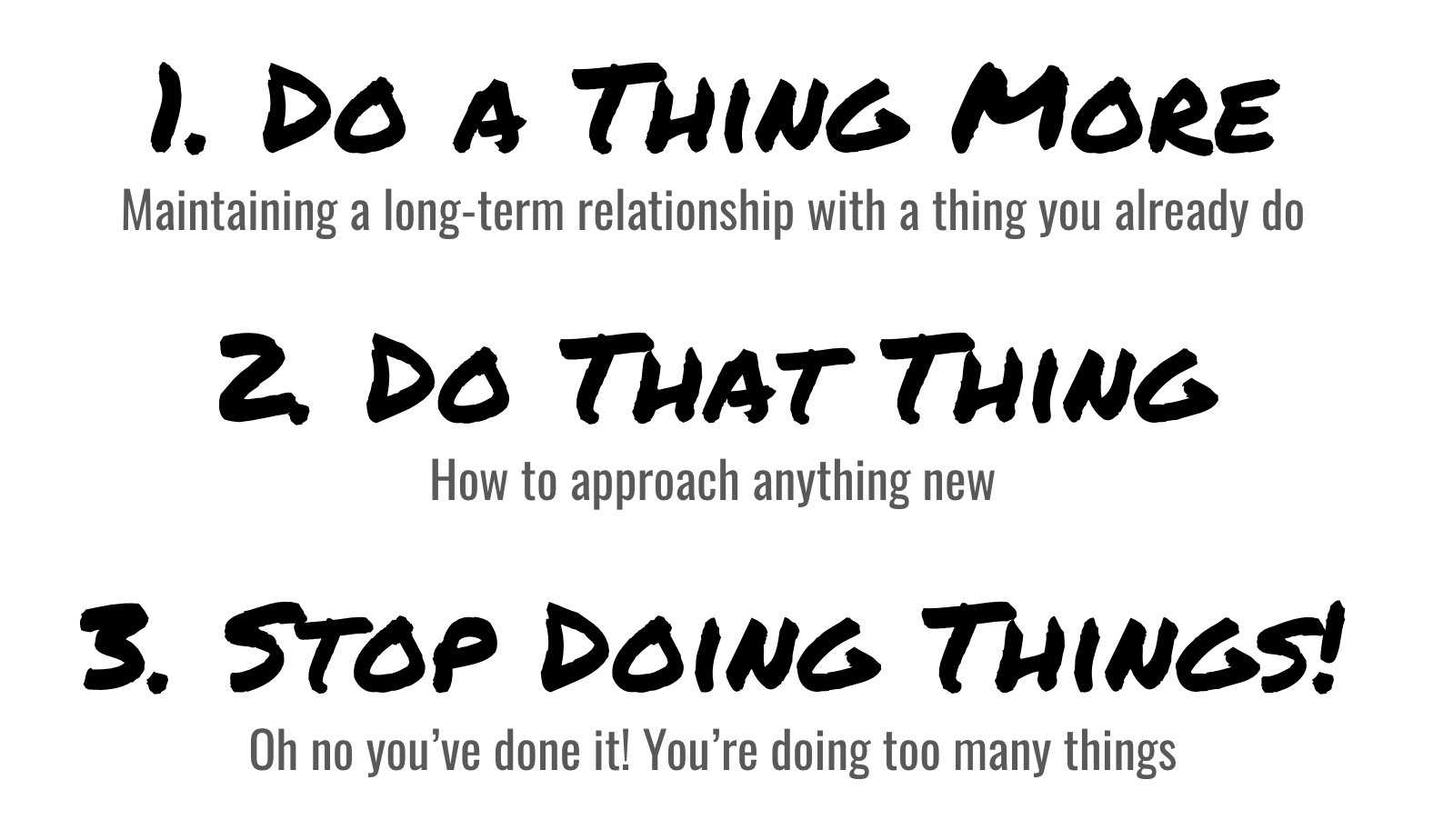 Do The Thing: How To Do Anything
How to start doing something you're stuck on, brainstorm things to do, become more effective at doing something, or identify if you truly lack the resources to do something so you can put it on your mental backburner guilt-free. Works for anything. Really.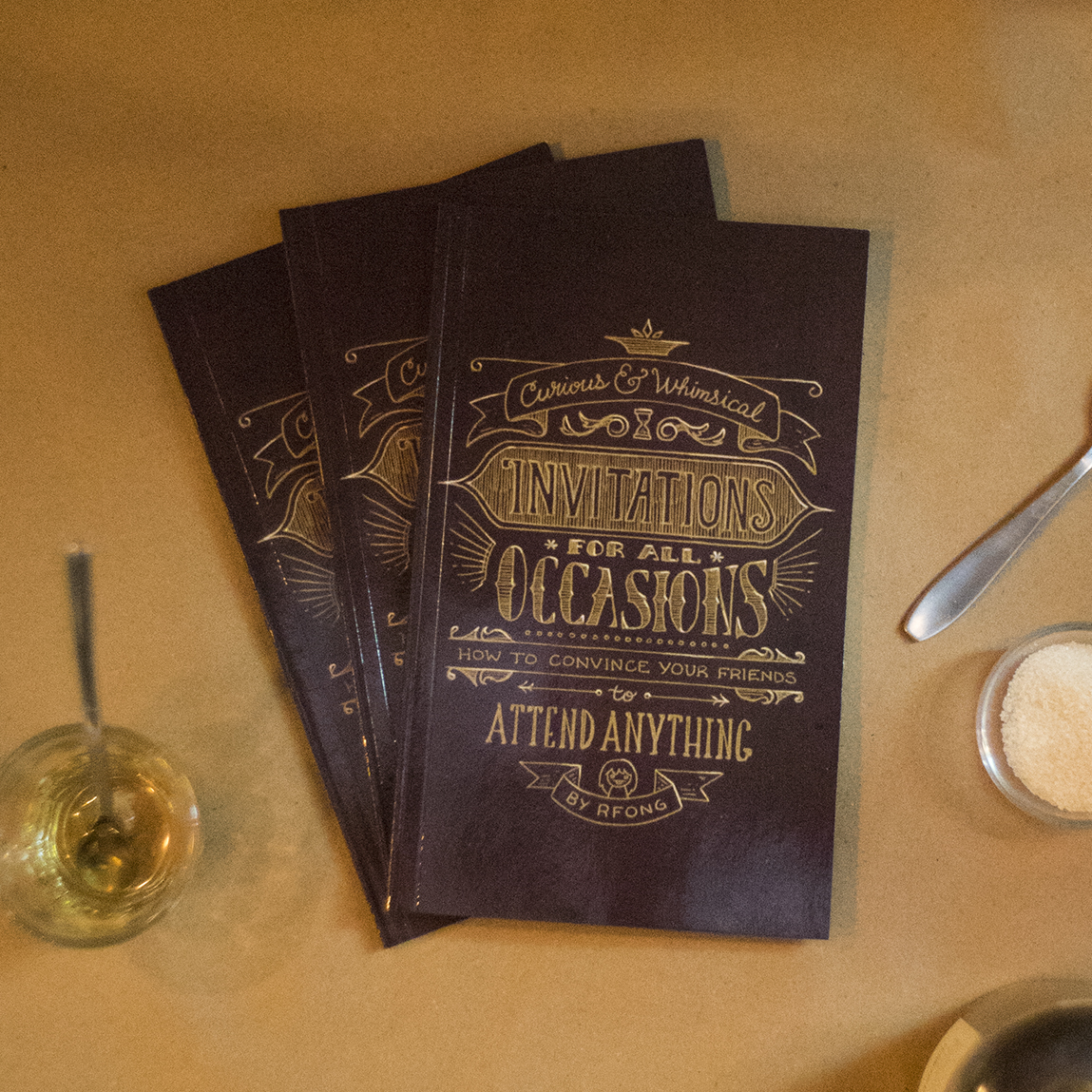 Curious & Whimsical Invitations For All Occasions: How To Convince Your Friends To Attend Anything
An epistolary of strangely eldritch yet compelling email invitations to friends, sprinkled with proven tips about how to convince people to show up to anything.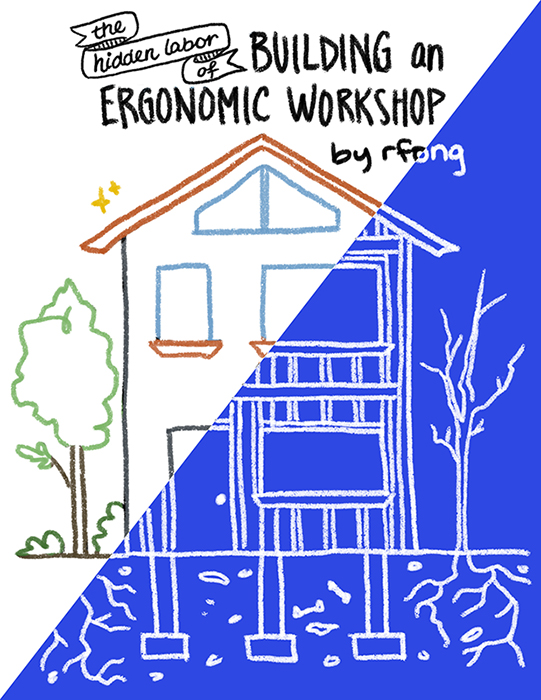 The Hidden Labor of Building an Ergonomic Workshop
A visual speed-guide to the hidden difficulties of building a workshop that works for many different learning styles, and tips on how to make your workshops more ergonomic and effective.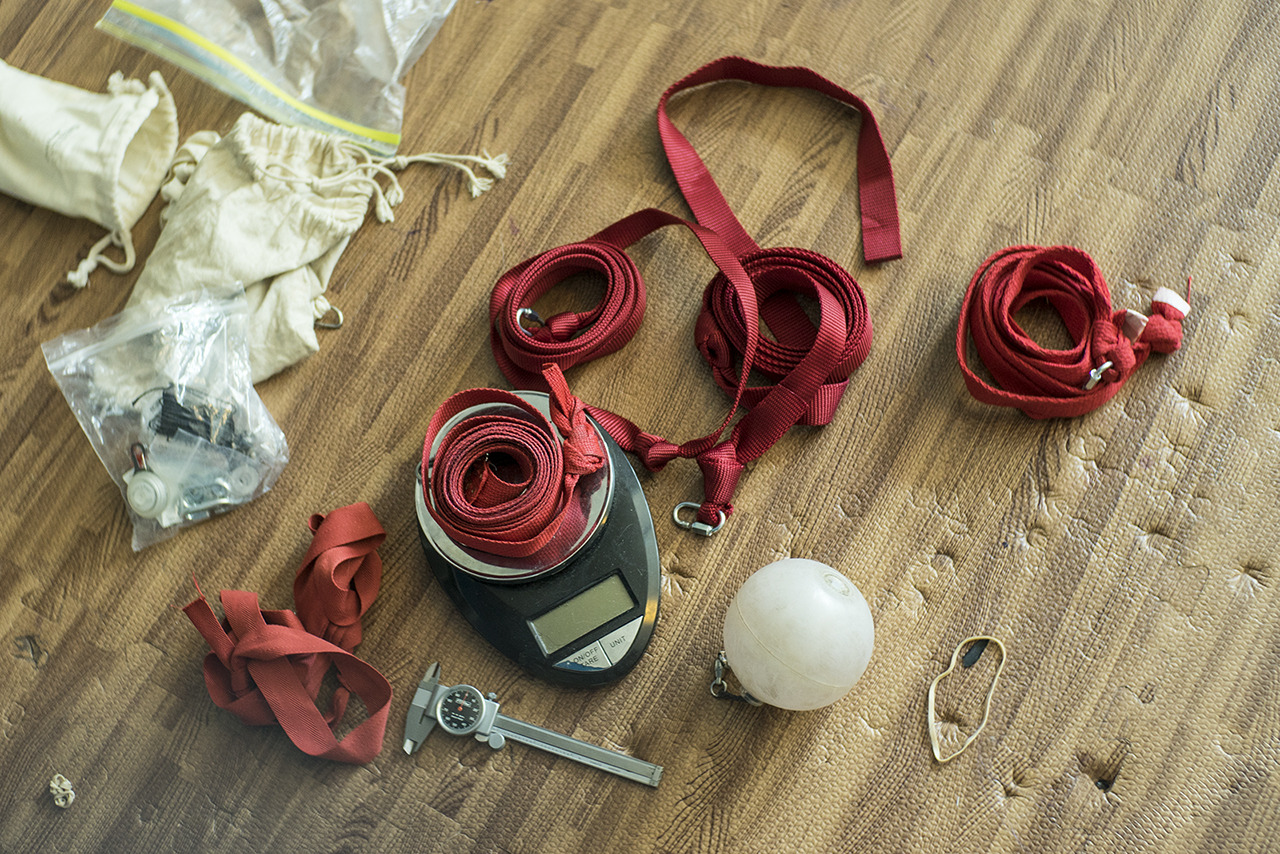 Rope dart construction guide
My comprehensive guide to budget DIYing or choosing a rope dart that fits your body and movement style. I've tried and analyzed pretty much every leash material out there.

Delayed-Fermentation Bread: for lazy lovers of rustic breads
Eaten fresh ten minutes from the oven, the crust is crisp and golden brown and rounded from the dough's surface tension, the crumb soft and holey. There are hints both of savory-sour from the yeast fermentation and savory-sweet from the sugars released from the carbohydrates and transformed by the Maillard reaction and by caramelization. It is simply bread.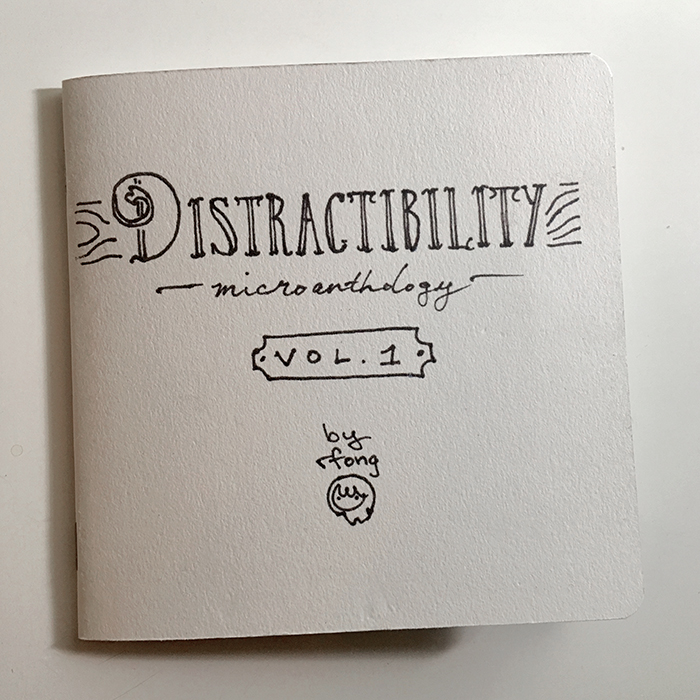 Distraction Microanthology Vol. I
A smorgasboard of distracting micro deep-dives; a network of tantalizingly brief gateways to things you didn't know you needed to know.